Join the team!
Your brighter future starts here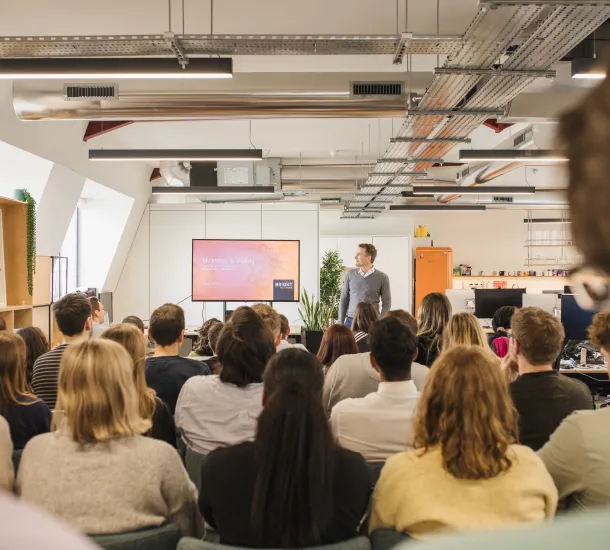 Open positions
We're a fast-growing business and are recruiting for roles across all of our teams. Have a look at the great opportunities currently open!
Bright Network
Current Job Openings
Can't see what you're looking for?
We're always looking for great talent to join our team. If you're interested in joining us but don't see a role you think is suitable, drop us an email!
The Hiring Process
Image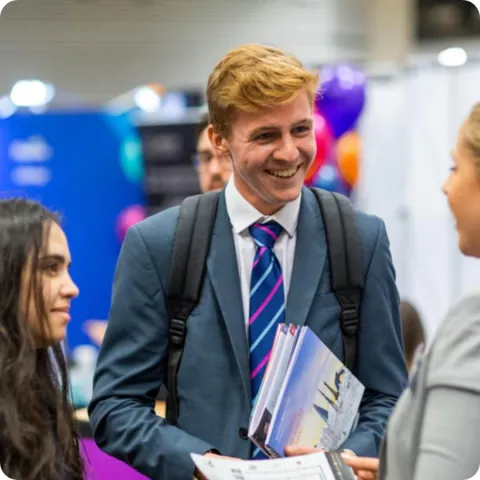 Step One
A one-on-one Zoom call with a member of our People team lasting  around 20-30 minutes.
This is your chance to find out more about us and the role you're interested in, and our chance to learn about you and sense whether we might be a good fit for you!
Image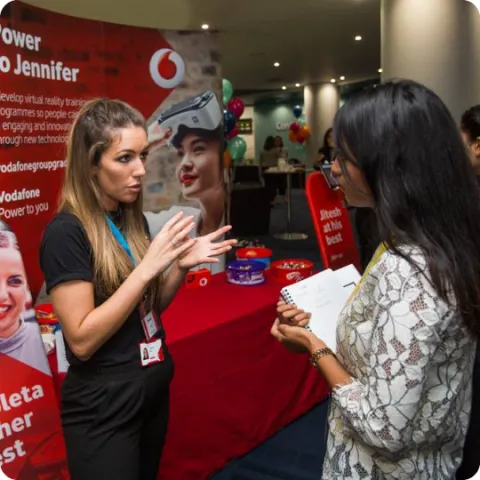 Step Two
This stage is a competency-based interview (60 minutes) and is your chance to meet the hiring manager and one other member of the team!
You'll be assessed across key skills we think are necessary to be successful in the role. You may also be asked to prepare a short task or presentation to show us what you can do!
Image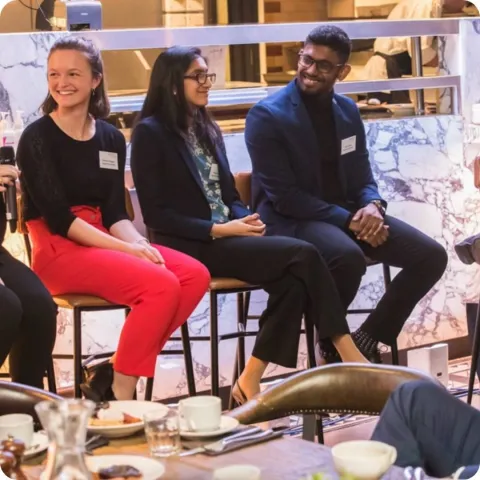 Step Three
The final stage will be a values-based panel interview (60 minutes) plus a chance to meet our CEO (30 minutes).
You'll be assessed across our three key values of Growth Mindset, Will to Win and Trusted to Deliver, and get the chance to learn more about the Bright Network culture from a range of team members!

Frequently asked questions
Will the interviews be in person or online?
Most of the hiring process takes place virtually, on Zoom. However, for candidates at later stages of the process, there will usually be the chance to come into either our London or Edinburgh office to meet the team and get a feel for our culture in person! We're happy to work around candidate commitments and availability to make this work.
I don't think I quite meet the criteria for the role I'm interested in - should I still apply?
We're always looking for excellent talent to join our fast-growing team. So don't be deterred if you feel you don't quite meet the role requirements for a position you're interested in. Feel free to apply anyway, or to drop us an email at hiring@brightnetwork.co.uk.
When will I hear back about my application?
We don't believe in long, drawn-out hiring processes. That's why we'll always do our best to keep you updated on the progress of your application within a few working days. From application to hire, the process usually only takes a couple of weeks!
Will I receive individual feedback on my application?
Due to the large volume of applications, we unfortunately can't guarantee all applicants a personalised response - but you will hear the outcome regardless. For candidates who reach step two of our process (an interview with a hiring manager), we'll always provide specific and constructive feedback.
What's Bright Network's approach to working from home vs. working in the office?
We give our team the flexibility to work where they feel most comfortable and productive, recognising the diversity of work- and lifestyles within our business. Most of us aim to be in the office about two to three days a week, and some teams set a day each week when all members work from the office to maximise collaboration.
I don't have full right-to-work status in the UK - can I still apply for your roles?
We're sadly unable to consider applicants who don't have the full right-to-work in the UK for UK-based positions, as we don't currently have a VISA sponsorship licence. Some of our roles are remote-friendly positions (as we do have team members based abroad), if this is the case, it will say so on the job advert.
What are you doing to make sure Bright Network is a fair and equitable place to work?
Diversity, Equity, Inclusion and Belonging (DEIB) is integral to us as an employer. To learn more about Bright Network's commitment to DEIB, please click here.