A message from our Tech & Product leadership
Image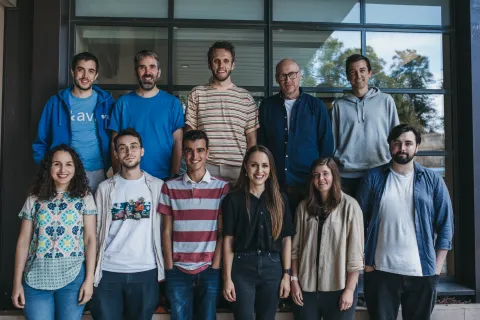 Our platform connects ambitious young people from all backgrounds with the best career opportunities. The Edinburgh-based product and tech teams design and build services for these members & the employers trying to hire them. 

We've built a really strong team with a culture of following modern best practices, caring about our users, & looking out for each other. We've created a healthy environment where the team can focus on problem-solving while also leaving space for learning, experimentation, dealing with technical debt, and having fun along the way.

- Ailsa Simpson, VP Product & Dan Wilson, CTO
Recent projects
We're incredibly proud of the work our Tech & Product team are doing, so we wanted to share some of this with you to give you a flavour of the sort of projects you might be working on!
Image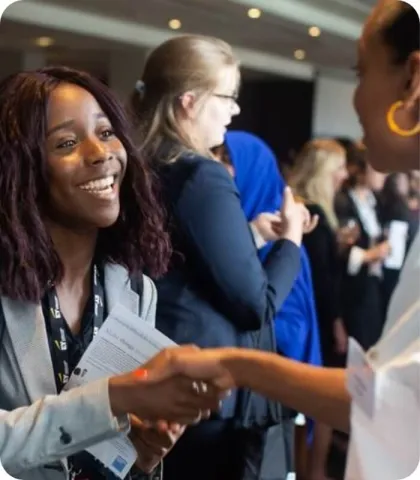 B2B Engineering team

We've recently been working on a new website advertising product - tackling everything from interface design and crafting campaigns, to calculating audiences & displaying ads. Managing the timeline was like piecing together a puzzle, ensuring we didn't slow down other teams eagerly waiting for our work - but exciting to solve. While wrangling with various technical problems for the first time in our codebase presented its challenges (building a secure externally facing GraphQL API), it was a fantastic learning experience!
Image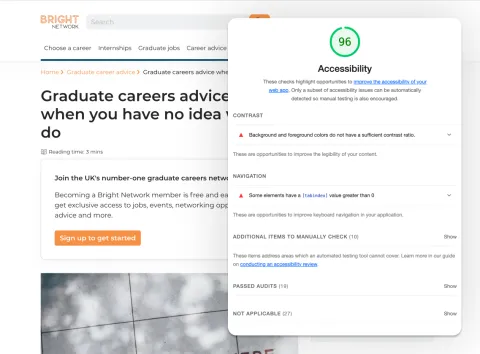 Product & Design team

We recently ran an accessibility audit on our website and in just one week, we were diving into solutions for these issues. We tackled this alongside a high-priority project, never once considering the 'let's put it off' route – that kind of delay might mean it never actually happens. This will have a significant impact for our users who rely on assistive technologies, and it's so exciting that we're able to address this so effectively.
Image
Machine Learning team

We've recently implemented an entirely new system for detecting graduate jobs to ensure the jobs on our website are more relevant than ever for our members. After many experiments, we identified data quality issues & completely overhauled the system, benchmarking models such as DeBERTaV3, before settling on a pipeline leveraging Large Language Models, both as a final classifier and as a synthetic data generator for lighter filters. There's even an academic publication showcasing this work!
Our Hiring Process
Hiring incredible people is the foundation of our success. This is why we put a huge amount of focus on running an effective hiring process to ensure both parties feel like it's the right fit.
Image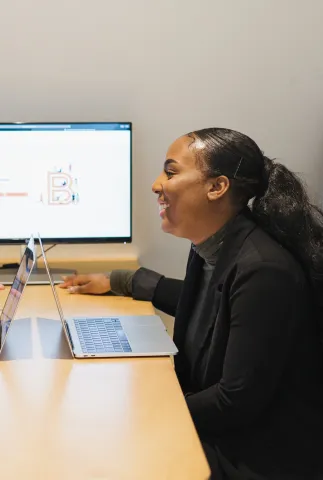 Introductory call
Interview processes are a big commitment (from both parties!), so the process will kick-off with an introductory call where you'll be able to find out more about the incredible work our team are doing, and ask whatever questions you want to be sure you want to proceed with the interview process. This is ultimately an opportunity to sense check if the opportunity feels like a good fit for both parties.
Image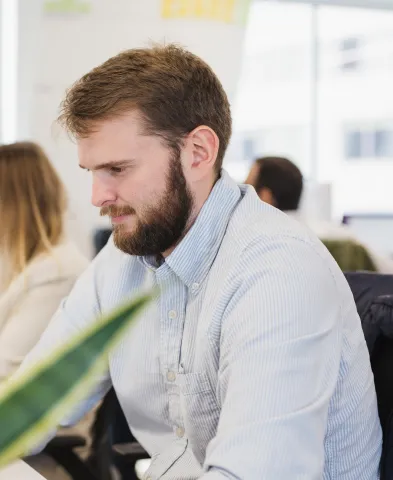 Assessing technical experience
Assessing technical experience
To assess technical experience, we'll combine both an offline task & Zoom interview.
We understand technical tasks can be time-consuming so we'll give you the time & space to complete any take home task without a rush, and will only ask you to do this once you've first had a chance to meet a technical member of our team - in order to determine if you think it's the right fit for you and want to move forward.
This may be a coding task if you're interviewing for our Engineering team, or preparing a portfolio if you're interviewing within our Design / Product team.
This will be combined with an interview to understand the breadth and depth of your technical expertise through a combination of competency questions & design exercises/discussions.
Image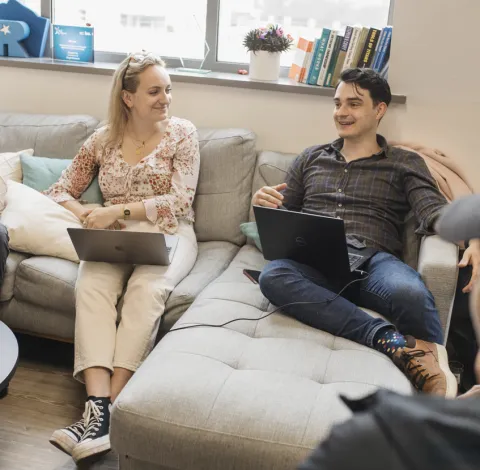 Values alignment
Hiring team members who can thrive in Bright Network's fast-paced culture is key for us - and we want to make sure our environment is right for you too.
This final round of the interview process will include a 60-minute values interview with the wider team, as well as a 30-minute 1:1 with our CEO.
The interview will focus on our three key values of Growth Mindset, Will to Win and Trusted to Deliver, and will also be an opportunity for you to learn more about the Bright Network culture from a range of team members outside the Tech & Product team.
Sound interesting?
What do the team have to say?
Coming to work knowing that I'm surrounded by enthusiastic, dedicated people inspires me to produce my best work every day because I know I'm contributing to products that every member of my team, and every member of Bright Network, cares deeply about. I'm not scared to learn, take risks, and be bold because we work in a no-blame culture without strict hierarchy where everybody's opinion gets heard. It's nice to know that I can grow quickly and feel supported along the way.
Working at Bright Network has been great for my progress as a software engineer, and I attribute that to the autonomy and trust that we're given, our strong engineering culture and the supportive and brilliant people I work with.
It's great to be part of an open-minded team that values flexibility and prioritises the needs of its users. The commitment to embracing a data-driven approach and providing support for learning and growth, coupled with a modern tech stack and a collaborative spirit, cultivates a really inspiring and enjoyable work environment
The team here is so supportive and is genuinely invested in your development as an engineer. There are no dumb questions, and everyone is more than happy to help out. During my time at Bright Network, I've been encouraged by my line manager to set aside time each week for learning and self-development. Along with that, I've been taking more responsibility and ownership of the projects I work on.